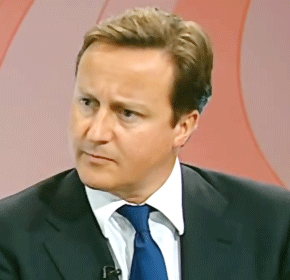 Full name: David William Donald Cameron
Birthdate: October 9, 1966
Birthplace: London, England
Occupation: Prime Minister
Political Party: Conservative
Height: 6 feet 1 inch (1.85 m)
Spouse: Samantha Sheffield
Religion: Anglicanism
Zodiac sign: Libra
David William Donald Cameron is a famous British politician, who comes from a wealthy British family. He is the current Prime Minister of the United Kingdom. David Cameron is well-known around the world for his revolutionary quality as a political leader. He won the National Constituency election for second terms over Labour Party in 2015. He was elected as the youngest Prime Minister in 2010, after the Second World War. He is the head leader of the Conservative Party.
David Cameron Early Life:
David Cameron was born on October 9, 1966, in London, England to Ian Donald Cameron and Mary Fleur. His father, is stockbroker and mother, is a justice. He was born in London but raised in Berkshire. He was a brilliant student in his schooling life. Cameron studied at Heatherdown School in Berkshire. At the age of thirteen, he entered into Eton College in Berkshire. He completed a Bachelor's degree from the University of Oxford in Philosophy.
David Cameron Political Career:
After completing education, British Prime Minister David Cameron started his career as research worker for the Conservative Party. In 2001, he took part in the national election and became a parliament member, although he failed to elect MP in 1997. David Cameron elected as the head of Conservative Party in 2005, and positioned the party well for the next National election thereby; his party won the election in 2010. David Cameron became the Prime Minister as the youngest person in the history of the United Kingdom. Cameron's party, Conservative takes part in the UK General Election 2015 and wins the outright majority. Certainly, it is the huge wins of Conservative Party in the UK General Election over Labour Party. What is the secret of success Conservative Party? Yes, it is David Cameron's bold eloquence, conveys the consistency success of the Conservative Party.
David Cameron Personal Life:
David Cameron married to Samantha Sheffield in 1996. The couples have had four children.