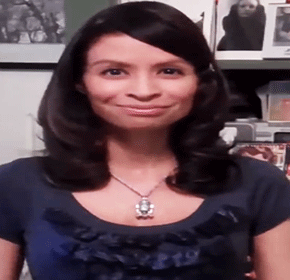 Full name: Vanessa Marquez
Birth Date: December 21, 1968
Birth Place: Los Angeles, California, USA
Died: August 30, 2018, in South Pasadena, California, United States
Education: Not Known
Occupation: Actress, Model
Years active: 1988-present
Spouse (s): Not Known
Religion: Not Known
Zodiac sign: Sagittarius
Vanessa Marquez is a well-known American actress who comes to the timeline around the United States when appeared in the American drama film 'Stand and Deliver'.  She is also best known for appearing in the television sitcom 'Seinfeld'. She was so aspired to be a child actress and frequently sent letter to different producers to grab their notice. However, she turned herself into a showbiz personality.
Early Life:
Vanessa Marquez was born on December 21, 1968, in Los Angeles County, California, USA. She had a passion for acting from early life and originally aspired to become a child actress. She used to send letter to producers being a fan of young starlets like Judy Garland, Bessie Love, and Shirley Temple hoping grab to notice. She never lost her dream of becoming an actress and finally got a chance in 1987 for the movie 'Stand and Deliver'.
Vanessa Marquez Career:
Vanessa Marquez kicked off her journey in the showbiz industry with the movie 'Stand and Deliver' in 1988 with co-actress Rosanna DeSoto. In 1993, she appeared in the movie 'Blood In, Blood Out' directed by Taylor Hackford. In the same year, she starred in the movie 'Twenty Bucks' with co-actress Shohreh Aghdashloo Elisabeth Shue, and Sam Sorbo. She played role in the first few seasons of ER. In 2000, Vanessa made an outstanding acting performance in the thriller movie 'Under Suspicion' with Monica Bellucci and Pablo Cunqueiro.
Personal Life:
We didn't find any past relationship records or husband name after striving a lot. Keep with us for later updates. She died in an accident on August 30, 2018.