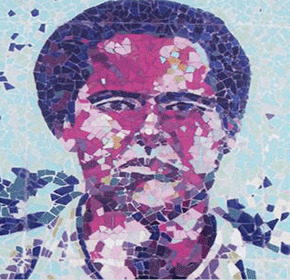 Full name: Rafiq Uddin Ahmed
Birth Date: October 30, 1926
Birth Place: Singair, Manikganj
Died: February 21, 1952
Death Place: Dhaka Medical College
Education: Jagannath University
Occupation: Student
Spouse (s): N/A
Religion: Islam
Zodiac sign: Scorpio
Rafiq Uddin Ahmed is a Bangladeshi language martyr who participated in the Language Movement in 1952. He is the first martyr among the Language Martyrs who died during the Langauge Movement. Bangladesh government awarded him Eukushey Padak for his outstanding contribution to the Language Movement. In the country, he is considered a national hero and his contribution leads the Bengali nation to achieve freedom from Pakistan through the war in 1971.
Early Life:
Rafiq Uddin Ahmed was born on October 30, 1926, in  Paril village, Singair, Manikganj, British Raj (now Bangladesh) to Abdul Latif and Rafija Khatun. His father was a businessman where mother was a housewife. He was the elder of five siblings. Rafiq's several family members were deeply linked with most of the mass movement including the liberation war of Bangladesh. His brother Abdus Salam died in the Liberation of Bangladesh in 1971.
Rafiq Uddin studied at Baira School and passed matriculation in 1949. Then he admitted into Debendra College for Intermediate and dropped out. Rafiq moved to Dhaka and started working with his father in the printing press. Later he enrolled at Jagannath College (Jagannath University) in Accounting.
Rafiq Career:
Rafiq took part in the student protest demanding Bengali will be the national language of Pakistan on February 21, 1952, breaking Section 144 (curfew) at the University of Dhaka. In front of the Dhaka Medical College, police opened fire on the protesters and he was shot in the head and died on the spot. Rafiq was buried at Azimpur Graveyard under the guard of the Pakistan Army, later his grave was lost.
Legacy:
Posthumously Rafiq was awarded Ekushey Padak for his outstanding contribution to the Language Movement. His own village was renamed Rafiq Nagar after his name from Paril.