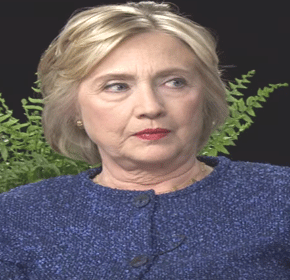 Full name: Hillary Diane Rodham Clinton
Nickname: Hillary, Rodham
Birth date: October 26, 1947
Birthplace: Edgewater Hospital in Chicago
Occupation:  Politician
Spouse (s): Bill Clinton
Religion: Christian
Zodiac sign: Scorpio
Height: 5 feet 4 inches
Net Worth: $120 million
Weight: 65
Hillary Clinton is an American politician and one of the most powerful ladies in the country. In 2001, she was elected U.S. Senate and wins a public office seat as a first American first lady. Hillary as the first American lady becomes the major political party's presidential nominee for the election 2016, but she lost the election to Donald Trump.
Early Life:
Hillary Clinton was born on October 26, 1947, at Edgewater Hospital in Chicago to Hugh Ellsworth Rodham and Dorothy Emma Howell. Her father was a successful small businessman where mother was a homemaker.
Hillary has two younger brothers named Hugh and Tony. She attended Maine East High School and participated in the student council. Then she admitted into Maine South High School where Hillary proved her talent.
Hillary enrolled at Wellesley College, was engaged with student politics, and received a graduation degree from the Institute in 1969. She admitted into Yale Law School where Hillary met Bill Clinton and received a graduate degree with honors. Hillary completed post-graduation from Yale Child Study Center.
Career:
In early life, Hillary Clinton was a Republican supporter; she campaigned for Barry Goldwater, a Republican nominee in 1964. In 1968, she turned herself into a Democrat by listening historical speech of Martin Luther King Jr., in Chicago.
Hillary moved to Washington, D.C. to work as a migrant worker. She became a member of the presidential impeachment inquiry staff in 1974. Following the years, she married Bill Clinton, and then she worked for Jimmy Carter on the successful presidential campaign in 1976.
In 1977, Hillary joined Rose Law Firm and showed off magnificent legal serviceability. The National Law Journal listed her as one of the most powerful lawyers in the United States in 1988 and 1991.
In 1992, during her husband Bill Clinton's presidential campaign, she emerged as a dynamic partner of her husband. In 1998, she supported her husband when the White House was engulfed in a sex scandal with Monica Lewinsky, even so, Hillary supported her husband.
Hillary Clinton was elected to the U.S. Senate as the first lady in 2001 and won the reelection in 2006. She strived for the U.S presidential candidate against Barack Obama in 2008 as the first woman.
Hillary lost the run to delegate vote and gave support the Barack Obama. After winning the election, Obama elected Hillary as secretary of state and she became the 67th U.S. secretary of state in 2009. In 2016, she made history by being the first female Democrat presidential candidate against Republican Donald Trump.
Personal Life:
Hillary Clinton married Bill Clinton on October 11, 1975. At first, Bill Clinton proposed Hillary to marry, and Hillary also agreed with the proposal. Prior to Bill purchasing a home secretly that she liked very much. Hillary gave birth daughter named Chelsea Victoria on February 27, 1980.