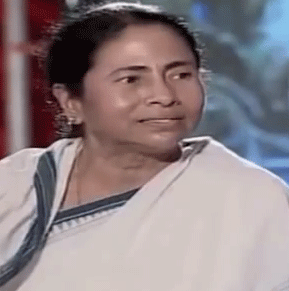 Full name: Mamata Bandyopadhyay
Birth date: January 05, 1955
Birth place: West Bengal, India
Education: University of Calcutta
Occupation: Politician
Political party: All India Trinamool Congress
Height: 5 feet 4 inches (1.64 m)
Marital status: Unmarried
Religion: Hinduism
Zodiac sign: Leo
Mamata Banerjee is Indian political female leader who founded the political party, All India Trinamool Congress. Mamata is the first female and current Chief Minister of West Bengal. Mamata was also the first Indian woman Railway Minister who served for twice. She is best known to her fans as Didi (sister) in the India. Mamata's astute political leadership helped her party Trinamool Congress to defeat 34 years old Left Front government led by Indian Communist Party that was the world longest-serving communist government.
Early Life and Education:
Mamata Banerjee was born on January 05, 1955 in West Bengal, India in a poor family. Her father, Promileswar Banerjee was a freedom fighter and mother, Gayetri Devi was a housewife. Mamata's father was died lack of proper treatment due to the financial crisis when she was 17 years old. Mamata completed Higher Secondary Board Examination from Deshbandhu Sishu Sikshalay in 1970. She received Honors degree from Jogamaya Devi College in History then she completed master's degree from the University of Calcutta in Islamic History. She also received a law degree from Jogesh Chandra Chaudhuri Law College.
Political Career:
Mamata Banerjee was involved with the student politics, joined Indian National Congress in the 1970s. Mamata Banerjee turned herself into a local Congress leader within very short time. She was general secretary of Indian National Congress in West Bengal. In 1984, she was elected Parliament Member from the Jadavpur parliamentary Constituency in the General Election of India by beating the Communist politician Somnath Chatterjee.
In 1997, she builds up her own political party All India Trinamool Congress left by Indian National Congress Party. On May 20, 2001, Mamata took on the Chief Minister of West Bengal for the first time as a woman. At traffic signal in Kolkata, Chief Minister arranges for playing the Rabindra Sangeet. Mamata Banerjee is best known for crying out against the acquisition of farmer's land by force to establish a special economic zone in West Bengal.