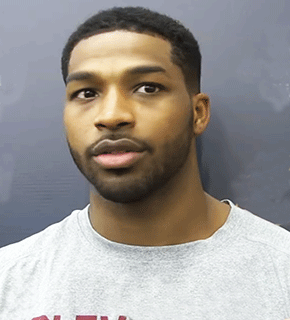 Full name: Tristan Trevor James Thompson
Birth Date: March 13, 1991
Birth Place: Toronto, Ontario, Canada
Education: Findlay Prep
Occupation: Basketball Player
Years active: 2011–present
Net Worth: $12 Million
Girlfriend (s): Khloe Kardashian, Jordan Craig, Lani Blair
Religion: Not Known
Zodiac sign: Pisces
Tristan Thompson is a famous and popular Canadian professional basketball player who played college football for Texas. He was drafted by the Cleveland Cavaliers in the 2011 NBA draft. Thompson comes to the timeline around the sporting world when won the NBA championship with the Cavaliers in 2016.
He also played for Canada in international competitions. Thompson draws the huge attention of the media when he was spotted with Instagram star Lani Blair during back at his Manhattan hotel on April 7, 2018.
Early Life:
Tristan Thompson was born on March 13, 1991, in Toronto, Canada to Trevor Thompson and Andrea Thompson. He has three brothers named Amari Thompson, Daniel Thompson, and Dishawn Thompson. He joined St. Marguerite d'Youville Secondary School. He was so much passionate about the sporting world from early childhood and eventually turned himself into a successful NBA player.
Career:
Tristan Thompson kicked off his professional journey playing college basketball for Texas prior to drafting to the 2011 NBA draft. He played high school basketball at three different schools. Thompson made an outstanding performance in the NBA championship in 2016 and his team Cleveland Cavaliers won the title.
Personal Life:
Tristan Thompson frequently draws the attention of people for his personal life instead of his sporting career. He dated model Jordan Craig and together the couple had a son named Prince. In 2016, Thompson started dating American television personality Khloe Kardashian, the couple is expecting their first child, a girl in 2018.
However, amid his girlfriend Khloe's pregnancy, he is spotted with Instagram star Lani Blair at his team hotel on April 7, 2018. It is reported that they spent about four hours together at the Cavs' five-star hotel.
Height, Weight, and Body Measurement:
Height: 6 feet 9 inches (2.06 m)
Weight: 108 kg (238 lbs)
Chest: 48 inches
Waist: 34 inches
Biceps: 17 inches
Hair color: Black
Eye color: Brown
Shoe size: 12 US