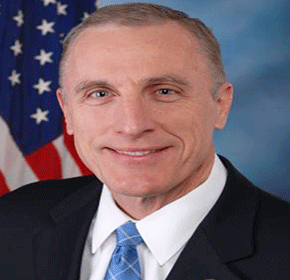 Full Name: Timothy Francis Murphy
Birth Date: September 11, 1952
Birth Place: Cleveland, Ohio, United States
Education: University of Pittsburgh
Occupation: Politician, Psychologist
Years Active: 1997-2017
Height: 6 feet 1 inches (1.86 m)
Spouse (s): Nanette Missig
Religion: Catholic
Zodiac Sign: Virgo
Net Worth: $1 Million
Tim Murphy is a great politician and psychologist in the United States. He is a Republican, who served as the U.S Representative from the 18th congressional district Pennsylvania from 2003 to his resignation in 2017. Previously, he also served as senator of Pennsylvania State representing Senate District.  Tim was a commander in the Navy Reserve of the United States. He resigned his U.S. Representative post when arose the allegation that Tim had pressured his mistress to terminate a pregnancy dispute.
Tim Murphy Early Life:
Tim Murphy was born on September 11, 1952, in Cleveland, Ohio, the United States Cleveland, Ohio, United States. He is a highly educated politician in the United States holding a Ph.D. degree. Murphy completed graduation from Wheeling Jesuit University in 1974. Then he received a master's degree from Cleveland State University in 1976. Finally, he earned Ph.D. from the University of Pittsburgh in 1979.
Tim Murphy Career:
Tim Murphy kicked off the career journey as a psychologist and worked in different in western Pennsylvania. Then he started his own private practice. In 1997, Murphy became the member of the Pennsylvania State Senate. Then he elected U.S. Representative from Pennsylvania's 18th Congressional District. In 2009, he became the Lieutenant Commander in the Naval Reserve Medical Service Corps. But he draws the huge attention of media when he resigned from his position over dispute his mistress to terminate a pregnancy.
Personal Life:
Tim Murphy tied a knot with Nanette Missig. Together the couple has a daughter named Bevin.