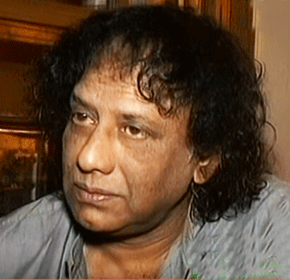 Full name: Ahmed Imtiaz Bulbul
Birth Date: January 1, 1956
Birth Place: Dhaka, Bangladesh
Death: January 22, 2019
Death Place: Dhaka, Bangladesh
Education: N/A
Occupation: Composer, Music Director
Years active: 1976-2019
Spouse (s): Not Known
Children: Samir Imtiaz (son)
Height: 5 feet 5 inches
Religion: Islam
Zodiac sign: Capricorn
Ahmed Imtiaz Bulbul is a leading composer, lyricist and music director who has given lots of popular Bengali song to the listeners. He is a freedom fighter of Bangladesh joined the 71 Liberation War when he was only 15 years old. The talented music director won the various prestigious awards for his outstanding music direction including National Award and the President's Award.
Ahmed Imtiaz Early Life:
Ahmed Imtiaz Bulbul was born on January 1, 1956, Dhaka, Bangladesh. He has two brothers in the family named Iftekharuddin Ahmed and Ahmed Mira as well as a son named Samir Imtiaz. Ahmed was so much passionate about music arena from early childhood and eventually turned his career into the music industry. Now, he is considered as legend music director in the showbiz industry of the country.
Ahmed Imtiaz Career:
Ahmed Imtiaz Bulbul kicked off the journey in the showbiz industry with music direction for the movie 'Megh Bijli' in 1978. The talented composer has been worked in more than 300 movies since the beginning of the career. He is regular in the music industry since 1976. Imtiaz Bulbul is more highlighted in the music industry for his work in the movies. He has got huge acclamation for outstanding performance from the critics and audience. In his music career, he has worked with the most of the high profile singer of the country such as Sabina Yasmin, Andrew Kishore, Kanak Chapa, and Samina Chowdhury.
Personal Life:
Ahmed Imtiaz Bulbul testified against Ghulam Azam, former Jamaat chief and convicted war criminal in the International Crimes Tribunal. After the testification as a witness, he received a death threat several times and his younger brother' dead body was found near the Kuril Flyover in Dhaka on March 10, 2013. Following the murder of the brother, he feels insecurity and urges the government to ensure his security.
The legendary musician of the country died on January 22, 2019, at his own residence in Dhaka of the heart attack.