Bangladesh is a South Asian developing country with a huge number of people. There are lots of great political leaders but we discuss the current most powerful politicians of the country.  We have made a list given below.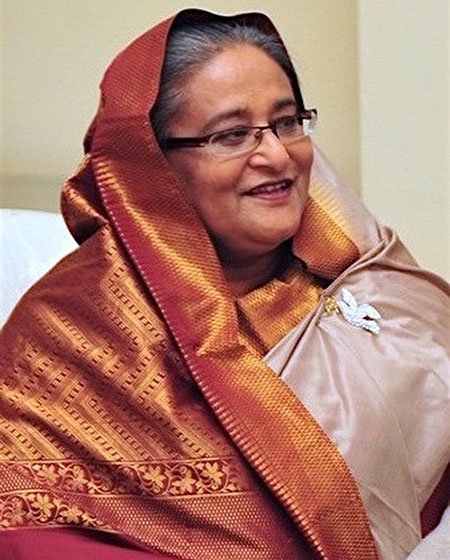 Sheikh Hasina– the current Prime Minister of Bangladesh and the longest-serving Prime Minister of the country. She has the extensive political quality and astute leadership for which her party is now in power. We place her in the number one position among the current Bangladeshi politician.
Abdul Hamid-the current President of Bangladesh. He is a prominent and experienced politician in Bangladesh. Hamid is widely notable for his excellent speech across the country. He is a Politician who never failed in the Parliamentary election. Earlier, he served as a speaker of the National Parliament.
Obaidul Quader – the current Minister of Road Transport and Bridges and Member of Parliament from the Noakhali-5 constituency. He is widely notable as the General Secretary of Bangladesh Awami League 2016, the largest political party in Bangladesh.
Mustafa Kamal-the current Minister of Finance and Parliament member from Comilla-10 constituency. Earlier he was the minister of Planning and president of the Bangladesh Cricket Board. He is the owner of the Lotus Kamal Group.
Salman F Rahman-is a Bangladeshi politician and businessman who was ranked 1685th on the list of Hurun Global in 2017. He is a member of the Jatiya Sangsad and the current chairman of Beximco Group, one of the largest conglomerates in Bangladesh. Rahman has been serving as the private sector development affairs adviser of Sheikh Hasina.
Asaduzzaman Khan-is a well-known Bangladeshi politician and current minister of home affairs. The Awami League politician is a parliament member from the Dhaka-12 constituency. He is a freedom fighter who fought in the Bangladesh Liberation War in 1971.
Anisul Huq-is a popular Bangladeshi politician and current Minister of Law, Justice, and Parliamentary Affairs. He is a prominent lawyer and son of Advocate Serajul Huq, a lawyer and former Member of Parliament. He is a member of parliament from the constituency of Brahmanbaria-4.
Sheikh Selim-is a prominent politician of Bangladesh who is also known as Sheikh Fazlul Karim Selim. He is a parliament member seven times from the constituency Gopalganj-2. Selim is the nephew of Sheikh Mujibur Rahman and younger brother of Jubo League founder Sheikh Fazlul Haque Mani as well as a cousin of Sheikh Hasina.
Shamim Osman is a Bangladesh Awami League politician and current parliament member from the constituency Narayanganj-4. At present, there is no alternative to Shamim Osman in Narayanganj for the political party Awami League.
Nazmul Hassan Papon– is a Bangladesh Awami League leader, businessman, and current president of the Bangladesh Cricket Board. He is also a parliament member from the Kishoreganj-6 constituency. Papon is the son of politician Ivy Rahman and ex-president of Bangladesh, Zillur Rahman.