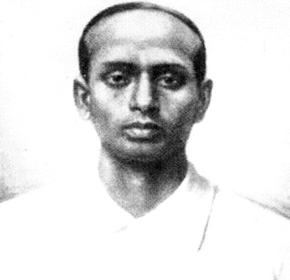 Full name: Surya Kumar Sen
Birthdate: March 22, 1894
Birthplace: Noapara, Raozan, Chittagong
Died: on January 12, 1934
Education: Krishnanath College
Occupation: Politician, Fighter
Spouse (s): Poshpo Kontola Dutta
Religion: Hinduism
Zodiac sign: Aries
Surya Sen is a renowned Bengali politician who is best known for anti-British activities. He was considered one of the masterminds behind Indian Independence movement against British rule. At first, he made a revolt against British rule in Chittagong and banished British reign for a few days from his born city Chittagong. Surya Sen is widely known as 'Master Da' around the Indian Subcontinent.
Surya Sen Early Life:
Surya Sen was born on March 22, 1894, at Noapara, Raozan, Chittagong to Rajmoni Sen and Sashi Bala Sen. His father Rajmoni Sen was a school teacher. He was born in a financial crisis family. Surya was fourth among the six siblings and lost his parents at early age. Later he grew up under the guidance of uncle Gouromoni. He was a very attentive student from early childhood.
Surya Sen started to study at Doyamoyi Primary School. Later he admitted into Noapara English High School and studied until class 8. Then admitted into National High School and passed the entrance exam in 1912. He enrolled at Chittagong College in F.A. instead of present HSC. In the same college, he studied B.A but could not complete the degree from the college. Later he received Bachelor degree from Krishnanath College.
Surya Sen Career:
Surya Sen kicked off the career journey as a school teacher later turned himself into a revolt fighter against British rule. He led the 1930 Chittagong armory raid and selected as president of Indian National Congress Chittagong unit. Sen is notable for his effort to encourage the young teenagers to fight against the British Empire. He stayed in hiding and used to work as a farmer, workman and a priest for avoiding British.
Personal Life:
Surya Sen devoted himself for the liberation of the country so he was an anti-marriage person. However, after completing education, Sen married Poshpo Kontola Dutta under pressure of family in 1919. A Bollywood movie 'Khelein Hum Jee Jaan Sey' is made about his life where Abhishek Bachchan played a leading role. He was arrested on April 18, 1930, and Sen was hanged by the British army on January 12, 1934.