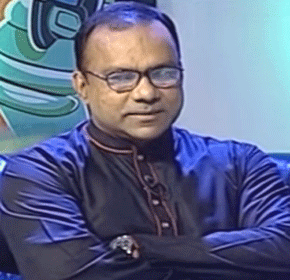 Full name: Shahin Hasan Misha
Birth date: January 4, 1966
Birth place: Dhaka, East Pakistan
Education: Dhaka University
Occupation: Actor
Height: 5 feet 7 inches
Spouse (s): N/A
Years active:1988-present
Religion: Islam
Zodiac sign: Capricorn
Misha Sawdagor is a popular and well-known Bangladeshi film actor who strongly established her name in the Dhallywood film industry. He is best known around the country as Misha. Sawdagor is the paramount villain in the film industry of Bangladesh. He upholds himself in the amazing height as a negative character actor. If though Misha is playing a negative role on the screen but in real life, he is so much good guy. Misha has elected president of the Bangladesh Film Actor's Association on May 5, 2017.
Misha Sawdagor Early Life:
Misha Sawdagor was born on January 4, 1966, in Dhaka, East Pakistan that was time. He was so much passionate about media industry from early life. Misha was an aspired enough to be an actor in the film eventually he got a chance to participate in a competition launched by BFDC for hunting new face. Fortunately, he selected by the board and turned himself into a successful actor in the Dhallywood film industry. Misha studied at Dhaka University in Management.
Misha Sawdagor Career:
Misha Sawdagor kicked off the journey in the film industry as a hero with the movie 'Chetona' in 1990. In the same year, he acted as a hero in another movie 'Omar Songi' but the two movies were commercially unsuccessful and he didn't get any success from these movies. Then several directors advised him to perform in the negative role.
Misha made his debut as a villain in the movie 'Jacce Bhalobasa' in 1994 and he never looked back in the career. In his thirty years career, he acted in more than 800 movies and established his name in the film industry of Bangladesh. He showed off a terrific performance in lots of movies including 'Chaccu' and 'Agnee'.
Personal Life:
The villain Misha Sawdagor is very well person in practical life, he never touches any kinds of drugs. He takes prayer timely and always extends his helping hand to the deprived people.