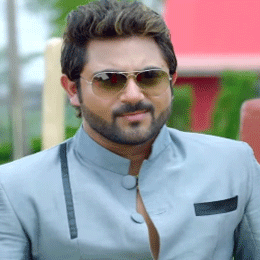 Full name: Soham Chakraborty
Birth date: Kolkata, India
Birthplace: March 04, 1984
Height: 6 feet 2 inches
Education: Patha Bhavan
Occupation: Actress, Model
Years active: 1887-present
Spouse: Tanaya Paul
Religion: Hinduism
Zodiac sign: Aquarius
Soham Chakraborty is a famous and well-known Indian Bengali film actor, who came to the film industry as a child artist. Soham is one of the well-liked film actors in the Kolkata showbiz industry. Soham got distinguished fame when he acted in the movie Prem Amar with co-actress Payel Sarkar. Soham was not so popular during his early career life, goes through up and down condition in the showbiz industry and finally got success with the movie Prem Amar and Amanush.
Kolkata Actor Soham Early Life:
On March 04, 1984 in Kolkata, India Soham Chakraborty was born in a Hindu family. When he was only three years old, started film career and was able to touch the audience heart by his acting quality as a child artist. He acted in more than seven films as a child actor at his early life. Soham was involved with Tollywood showbiz industry from very early childhood. Soham studied at Patha Bhavan, which is a private school.
Soham Chakraborty Career:
Soham Chakraborty made his debut in the Tollywood film industry with the movie Choto Bou as a child actor in 1987 when he was only three years old. Soham played the main role for the first time in the movie Chander Bari in 2007. The he acted in the film Bajimaat in 2008 which was flop movie. It was very hard to come back in the Kolkata film industry for him. Soham never expects that he will be able to come in showbiz arena with self-glory. However, his next film Prem Amar was able to create a fierce stir in the Kolkata box office. Again, his some films were flop such as Jeena, Rohosso but his next movie Amanush got commercial success. Soham Chakraborty showed his terrific performance in the movie Bojhena Shey Bojhena. ­ Soham also acted in the movie Jaaneman with co-actress Koel Mallick. At present, Soham is one of the brightest stars in Tollywood film industry.
Soham Personal Life:
Soham Chakraborty  married to Tanaya Paul on November 23, 2012, after six years love relation. Famous political leaders including Chief Minister Mamata Banerjee and well-known actors such as Mithun Chakraborty and Jeet were present their marriage ceremony.