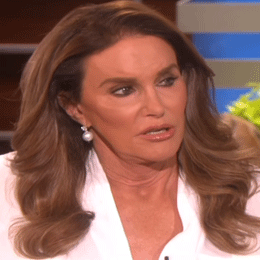 Full name:  Caitlyn Marie Jenner
Nickname: Caitlyn Jenner
Birth date: October 28, 1949
Birthplace: Mount Kisco, New York
Height: 6 feet 1 inch
Education: Graceland University
Occupation:  Reality Television Star
Spouse (s): Chrystie Crownover, Kris Jenner
Religion: Christian
Zodiac sign: Scorpio
Caitlyn Jenner is American television personality and regarded one of the best athletes in the world.  Her nice looking appearance on the television screen attracts anyone easily. Jenner is active on the television screen by hosted reality program since 2007. She is a gold medal winning Olympic participant who took part in the Summer Olympic in 1976 and won the gold medal.
Caitlyn Jenner Early Life:
Caitlyn Jenner was born on October 28, 1949, in Mount Kisco, New York to Esther Ruth and William Hugh Jenner. Jenne's father was an arborist, from the paternal side, Jenner is Canadian decent. In 1976, Caitlyn's younger brother Burt died in a road accident just after the Olympic triumph. At the early age, Jenner diagnosed Dyslexia, a reading disorder. Jenner admitted into Sleepy Hollow High School in New York. Then Caitlyn enrolled at Newtown High School in Newtown. In 1973, Jenner completed graduation getting a football scholarship from Graceland College. Jenner had to give up football because of a knee injury.
Caitlyn Jenner Career:
Caitlyn Jenner is a successful television reality star and athlete. Jenner was trained up by Jack Parker for the Olympic decathlon. After a strong training, Jenner won the 1976 Olympics decathlon title. He was treated as an American hero after winning the Olympic. The unofficial title of the best athlete is given to him. Jenner appears in reality show 'Keeping Up with the Kardashians' since 2007.
Personal Life:
Caitlyn Jenner married for three times and has six children from the three wives. First of all, Jenner married to Chrystie Scott in 1972. After divorce with Chrystie Scott, Jenner married actress Linda Thompson in Hawaii on January 5, 1981. Then Jenner married Kris Kardashian on April 21, 1991.