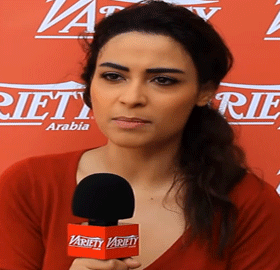 Full name: Yasmine Al Massri
Nickname: Massri
Birth date: November 21, 1978
Birthplace: Lebanon
Height: 5 feet 3 inches
Occupation: Actress
Years active: 2000-present
Spouse (s): Michael Desante
Religion: Islam
Zodiac sign: Scorpio
Yasmine Al Massri is a Lebanese beautiful and popular actress. She is one of the glamorous women among Lebanese who entered into the cinematic world. Massri came to the media industry with the movie Caramel in 2007.  But Yasmine Al Massri's reputation firmly secured in the international arena for the ABC drama series Quantico in 2015.
Yasmine Al Massri Early Life:
Yasmine Al Massri was born on November 21, 1978, in Lebanon to a Palestine father and Egyptian mother. She moved to France for study and lives, and then Yasmine graduated from the National School of Fine Arts in Paris in 2007. Yasmine was very much fascinated by the media world from early childhood. Being interested in the media arena, she started her dancing career at the Souraya Baghdadi dance company after completing education.
Yasmine Al Massri Career:
Yasmine Al Massri made her formal debut in the film industry with the movie Caramel in 2007, which is comedy-drama film directed by Nadine Labaki. In 2007, at Cannes Film Festival, the movie was presented and she won the Best Actress Award at the Abu Dhabi Film Festival in the same year.  Yasmine also received the Best Actress nomination at the Asia Pacific Screen Award. Then she was chosen for several international films such as Al-mor wa al rumman, Al Juma Al Akheira, and Miral and showed terrific performance in these movies. In 2014, Massri made a debut on the American television with a drama series. ABC television series Quantico established her name in the media world more widely.
Personal Life:
Yasmine Al Massri married to Michael Desante and they have a son named Liam. Now she lives in Los Angeles, California with her family.