Full name: Indraneil Sengupta
Birth date: September 8, 1974
Birth place: Ahmedabad, India
Education: Not Known
Occupation: Actor, Model
Years active:1999-present
Spouse (s): Barkha Bisht Sengupta
Religion: Hinduism
Zodiac sign: Virgo
Indraneil Sengupta is a well known Indian film actor and television model who mainly appears in the Hindi and Bengali film. He comes to the showbiz industry with a competition launching by Indian magazine Gladrags in 1999 where John Abraham was the winner. Now he is considered one of the leading film actors in the Tollywood film industry.
Indraneil Sengupta Early Life:
Indraneil Sengupta was born on September 8, 1974, in Ahmedabad, India. He was so much interested about media arena from early childhood eventually moved to the Mumbai pursuing build up a career in the showbiz industry. Indraneil came to a touch of some leading media personality as he worked with famous choreographer Marc Robinson and Achala Sachdev.
Indraneil Sengupta Career:
Indraneil Sengupta kicked off the journey in the showbiz industry with modeling worked for some leading commercial brand in their TVC such as Tata Indigo Marina, VIP frenchis and Aquafina. Indraneil also appeared in some hit television series such as 'Banoo Main Teri Dulhann', 'Babul Ki Bitiya Chali Doli Saja Ke', and 'Maayka'.
He made his acting debut in the film industry with the movie 'Shukriya: Till Death Do Us Apart' with Shriya Saran in 2004. Then he appeared in the Bollywood film 'Mumbai Salsa' with Linda Arsenio and Manjari Phadnis. In 2008, Indraneil played a negative role in the movie '1920' directed by Vikram Bhatt.
Following the year, the actor began his journey in the Bengali film with 'Angshumaner Chhobi' with Indrani Halder and Tota Roy Chowdhury. In 2010, he acted in the movie 'Autograph' with Prosenjit Chatterjee and Nandana Sen. In the same year; he appeared in the movie 'Arekti Premer Golpo' with co-actress Raima Sen. In 2012, the actor starred in the movie 'Aparajita Tumi' with Prosenjit Chatterjee.
In the same year, Indraneil acted in the Bangladeshi blockbuster movie 'Chorabali' with Joya Ahsan, Shahiduzzaman Selim and A.T.M. Shamsuzzaman. The movie 'Chorabali' created a fierce stir enough in the Bangladeshi box office and actor got the positive acclamation from the critics and audience for his excellent performance.
In 2014, he starred in the movie 'Obhishopto Nighty' with Tanusree Chakraborty and Paoli Dam. Following the year, he appeared in the Bollywood movie 'Calendar Girls' with Akanksha Puri and Avani Modi. In 2016, Indraneil starred in another Bangladeshi film Samraat: The King Is Here' with Shakib Khan, Apu Biswas and Misha Sawdagor. Then he appeared in the India-Bangladeshi crime action movie 'Boss 2' with Jeet, Subhasree Ganguly, Nusrat Faria Mazhar and Amit Hasan.
Personal Life:
Indraneil Sengupta married Indian Television actress Barkha Bisht Sengupta in 2008. The couple has a daughter named Meera.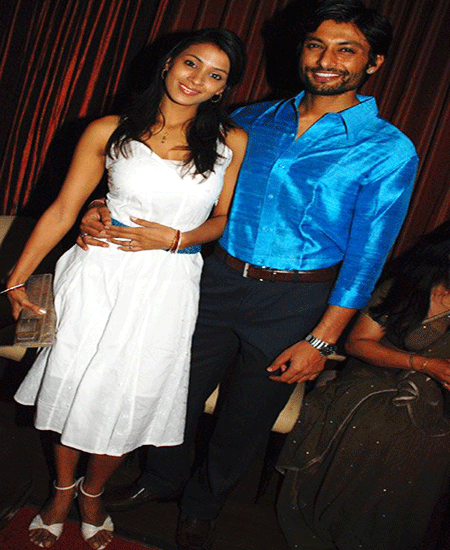 Indraneil Sengupta Height, Weight and Body Measurement:
Height: 5 feet 11 inches
Weight: 78 kg
Chest: 38 inches
Waist: 32 inches
Biceps: 14 inches
Hair Color: Black
Eye color: Brown
Shoe size: 10 US