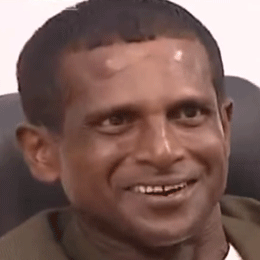 Full name: Hasan Masood
Birth date: December 16, 1962
Birth place: Barisal, Bangladesh
Education: Government Titumir College
Occupation: Model, Actor, Journalist
Years active:2003-present
Height: 5 feet 6 inches
Spouse (s): N/A
Religion: Islam
Zodiac sign: Cancer
Hasan Masood is a multi-talented celebrity in the country who has been a skill in the various sectors like in acting, singing, Journalism and in the military sector. He was a military officer and journalist prior to entering into media arena. By the analysis of Hasan Masood's life sketch, we understand physical beauty does not matter! If one's have extraordinary quality.
Hasan Masood Early life:
Hasan Masood was born on December 16, 1962, in Barisal, Bangladesh. He raised up in the Dhaka city and studied at the  BAF Shaheen School. Hasan completed SSC and HSC respectively from Shaheen School and Government Titumir College. In early childhood, he was passionate about music arena and took a five years education on Nazrul Sangeet from Chhayanat.
Hasan Masood Career:
Hasan Masood Started career by joining the Bangladesh Army as a Cadet office in 1988. But he did not continue the job. In 1992 pursuing build up a  career as a Journalist. Hasan started work as a sports journalist at the New Natron. Then he worked at the Daily Star and BBC
Hasan Masood made debut as an actor with the movie Bachelor directed by Mustafa Sarwar Farooli. Then he acted in the movie made in Bangladesh. Hasan also acted in the popular drama 69 and got huge acceleration  his acting. In the Valentine's Day 2006, he released first Music album, 10 songs of the album were written by Marjuk Russel.