A list of famous Bangladeshis people:
Sheikh Mujibur Rahman (1920-1975) Sheikh Mujib is the father of Bangladesh, first president and Prime Minister of this country. Mujib is best known for his historical speech of 7th March prior to Liberation War. His speech rubbed off people of Bangladesh for their freedom. The great leader was assassinated by some junior army officer in 1975.
Abdul Hamid Khan Bhashani (1880–1976) Hamid Khan was a great Muslim leader of Bangladesh who was born in Sirajganj, Bangladesh. Hamid was the leader of general people, accelerated Bangladesh Liberation War. He was the first leader, tuned the segregation of Pakistan.
A.K. Fazlul Huq (1873-1962) Fazlul Huq was the great political leader of Bangladesh prior to establishing Bangladesh. He was the first Prime Minister of undivided Bengal, General Secretary of Indian National Congress, Mayor of Kolkata. Huq forged a political party named Krishak Praja Party (K.P.P.) in 1929.
Rabindranath Tagore (1861 – 1941) Rabindranath was the great Bengali poet who was born in Calcutta. He is known as the master of the poet in Bangladesh and India. Rabindranath was awarded Novel Prize for his literary work-Gitanjali in 1913. He composed the national anthem for India and Bangladesh that is the rare case in the world, one wrote two national anthems.
Huseyn Shaheed Suhrawardy (1892-1963) Suhrawardy was a Bengali politician and lawyer who studied at Oxford University. He was the fifth Prime Minister of Pakistan and Prime Minister of Bengal in British India. Suhrawardy was one of the founding members of United Front.
Kazi Nazrul Islam (1899-1976) Nazrul is the national poet of Bangladesh who is best known as rebel poet. The rebellious trend of his writings brought much popularity for him. Nazrul was arrested by British Government for his political poem Anandamoyeer Agamane in 1923. His writings always deal with anti-fascism and oppression trend.
Ziaur Rahman (1936-1981) Ziaur was the 7th president of Bangladesh and an army officer. He is the founder of one of the largest political party of Bangladesh, BNP. He is considered as an announcer of Bangladesh Liberation War. Ziaur Rahman was assassinated in an abortive military coup in 1981.
Sheikh Hasina (1947- ) Hasina is the most powerful woman in the history of Bangladesh. She is the current Prime Minister of Bangladesh and president of Bangladesh largest political party, Awami League. Hasina served as Prime Minister for the third time. She is the daughter of Bengali nation's father Sheikh Mujibur Rahman.
Begum Khaleda Zia (1945- ) Khaleda Zia is the first women Prime Minister of Bangladesh and former First Lady. She is one of the most powerful ladies in Bangladesh. She is the wife of President Ziaur Rahman. Khaleda was the Prime Minister of Bangladesh for twice. At present, she served as Chairperson of Bangladesh National Party, BNP.
Surya Sen (1894–1934) Surya Sen was Bengali freedom fighter against British rule. The school teacher Surya Sen popularly called as Master Da. Sen was the president of Indian National Congress, Chittagong branch. A residence hall of Dhaka University and a Chittagong University is named by his honor.
Muhammad Yunus (1940 –) Muhammad Yunus is a Bangladeshi economist who forged Grameen Bank and launched the concept of microcredit and microfinance in the world for the first time. He is the Novel Prize laureate who especially works for the development of women. He was a Chittagong University teacher of Economics.
Fazle Hasan Abed (1936- ) Fazle Hasan Abed is a Bangladeshi social worker who founded one of the world largest non-government organizations BRAC. He collected funds in England during the Liberation War of Bangladesh to help the affected people and worked away to raise awareness about the war of Bangladesh.
Begum Rokeya (1880-1932) Begum Rokeya was a Bangladeshi feminist writer and social reformer who was born in Rangpur, Bangladesh. She is measured as a precursor of Bengali women awakening. She attempted to establish gender equality in society and women education right. Her notable work is Sultana's Dream.
Sahid Titumir (1782-1831) Titumir was a Bengali fighter against British Authorities. He cried out against Zamindars and British Rules. Titumir builds the Basher-kella (Bamboo Fort in English) with his followers. Unfortunately, his bamboo fort was ruined and he was killed by the British soldier. The famous college of Dhaka city, Govt. Titumir College is named in his honor.
Tajuddin Ahmad (1925-1975) Tajuddin Ahmad was a great political leader of Bangladesh who was born in Gajipur, Bangladesh. Tajuddin was the first Prime Minister of Bangladesh who laid Mujibnagar Government out during the Liberation War. He was best known as an honest and talented politician.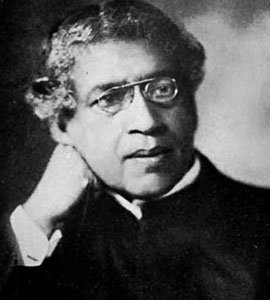 Jagadish Chandra Bose (1858-1937) Jagadish was a famous scientist who was born in Mymensingh. He invented Radio in the world for the first time but didn't patent his work. Institute of Electrical and Electronics Engineers declared him as the father of radio science. He was along with a biologist, botanist and archeologist.

Shakib Al Hasan (1987- ) Shakib is the great cricketer of Bangladesh National Team who holds the position ICC number one all-rounder in ODI and Test format. He is the best advertisement of Bangladesh cricket who frequently plays in IPL and county cricket in England.
Kamal Hossain (1937- ) Kamal is a freedom fighter and lawyer who studied at Oxford University. He served as Law Minister and Foreign Minister of Bangladesh. Kamal is best known for composing the Bangladesh Constitute. He is one of the best internationally recognized lawyers from Bangladesh.
Lalon Shah (1774-1890) Lalon was a famous songwriter and Baul saint. He is one of the pioneers of Baul song that is very much popular in Bangladesh. After a long period, still, now his songs are unbeatable. About his life, no exact information is found where he was born, either Hindu or Muslim.
Shah Abdul Karim (1916-2009) Abdul Karim was a famous Baul songwriter and singer in Bangladesh. He is considered as the living legend of Baul song, who was born in a rural village Ujan Dhol, Sunamganj, Sylhet. He was awarded Ekushey Padak in 2001 for superb contribution in the music sector.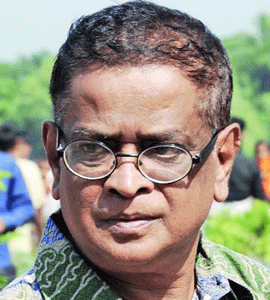 Humayun Ahmed (1948-2012) Humayun Ahmed was a Bangladeshi famous fiction writer, short story writer and film director. He was a powerful writer in the literary world Bangladesh who was died in United State by Cancer. Humayun is considered as a most popular writer in the present time of Bangladesh.
Mushfiqur Rahim (1988- ) Mushfiqur Rahim is a Bangladeshi best-known cricketer who made a double ton in the test cricket as first Bangladeshi cricketer. He is the captain of Bangladesh ODI Team. Mushfiqur is called as 'Run Machine' in Bangladesh cricket team.
Samson H Chowdhury (1925-2012) Samson was a famous entrepreneur and businessman of Bangladesh. He turned himself into a leading business figure from a humble beginning. Samson was a pioneer business leader of Bangladesh who founded the largest company, SQUARE. Now, the Square is the largest group of company of Bangladesh.
Hussain Muhammad Ershad (1930- ) Ershad is a politician who was an Army Chief of Bangladesh. He served as president of Bangladesh and later, established a political party named Jatiya Party to take part in the election in 1986. He served as Chairman of Jatiya Party that is now the prime opposition party of Bangladesh Constitute.
Zahir Raihan (1935-1972) Zahir Raihan was a famous novelist, filmmaker and writer who was born in Feni, Bangladesh. He is best known for the documentary film Stop Genocide that was made during the Liberation War of Bangladesh. After Liberation War, he was disappeared got out to locate his brother Shidullah Kaiser who was killed by Pakistani army prior to freedom of Bangladesh.
Runa Laila (1952- ) Runa Laila is a Bangladeshi famous singer who was born in Chittagong, Bangladesh. She is best known for her international recognition. Runa is very much popular in Indian Subcontinent for singing the song in various languages. She also made a Guinness World Records.
Nayok Raj Razzak (1942- ) Abdur Razzak is a famous Bangladeshi film actor who was born in Kolkata. He is best known as Nayok Raj Razzak, made debut in the film industry in the 1960s. Razzak is as a prime actor of the film industry in the 1970s and acted in various successful films.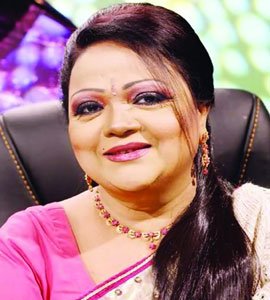 Sabina Yasmin (1954- ) Sabina Yasmin is a famous Bangladeshi singer who already worked for more than 15,000 playback songs. She has got worldwide acclamation for her terrific voice and singing quality. She is still now unbeatable after a four decades career journey. She is one of the best singers in the country who was born in Dhaka.
Musa Ibrahim (1979- ) Musa Ibrahim is a mountaineer of Bangladesh who was born in Bogra, Bangladesh. He is the first Bangladeshi who reached the summit of Mount Everest on May 23, 2010 and hoisted the national of Bangladesh ever. Musa Ibrahim is a journalist by profession.
Nishat Majumdar (1981–) Nishat is a Bangladeshi female mountaineer was born in Laxmipur. He reached the summit of Mount Everest on May 19, 2012, as first Bangladeshi women. The mountaineer Nishat is a government employee and working for Dhaka Wasa.
Jahanara Imam (1929-1994) Jahanara Imam was a political activist and writer who was born at Murshidabad. She is regarded as Shaheed Janani (Mother of Martyrs). She is the author of the famous book 'Ekatturer Dinguli' and raised her voice against war criminals.
Jasimuddin (1903-1976) Jasimuddin was a famous Bengali poet who is best known as Polli Kobi (the rural poet). The songwriter, prose writer and radio personality Jasimuddin was born in Faridpur. He is best known for his famous poem Kabar (The Grave) that was written during his college life. Nokshi Kanthar Maath is another famous literary work of the poet.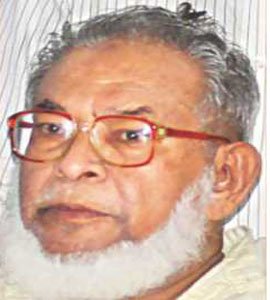 Abdul Alim (1931-1974) Abdul Alim was Bangladeshi famous folk singer was born in Murshidabad. He is considered as a singer of golden era who captured the imagination of fan's heart with his sweet voice. Still, his songs are unparallel and unbeatable even after a long period. He was also a playback singer.
Sufia Kamal (1911-1999) Sufia Kamal was famous Bangladeshi female poet, freedom fighter and feminist activist. She is considered as one of the pioneers of women movement. The political activist, Sufia Kamal was born in Barisal. She is the first woman of Bangladesh who given a state funeral.
Zainul Abedin (1914-1976) Zainul Abedin was a great Bangladeshi painter who was born in Kishoreganj. He was an internationally recognized artist and had superb painting talent. The art of Bengal famine of 1943 is his best painting work. Zainul forged the Folk Art Museum at Sonargaon, Narayanganj.
Munier Choudhury (1925-1971) Munier Choudhury was a famous educationist of Bangladesh. He was born in Manikganj and hailed from Noakhali. The martyred intellectual Munier was a Dhaka University teacher. He was kidnapped from Noakhali on December 14, 1971, by Pakistani Army, perhaps killed on this same day.
Shahidullah Kaiser (1927-1971) Shahidullah Kaiser was a famous Bangladeshi writer and intellectual who was born in Feni. He used to supply medicine and food to the freedom fighters during the Liberation War. Kaiser was disappeared on December 14, 1971, and never returned to the home. It is thought that he was killed by Pakistani army along with other intellectuals.
Salman Shah (1971-1996) Salman Shah was famous Bangladeshi actor who was born in Sylhet. He added a dimension in the broken film industry of Bangladesh in the 1990s. Salman rubbed off the audience to re-enter the cinema hall. He is considered as one of the best superheroes of Bangladesh.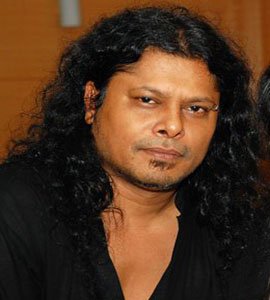 James (1964- ) James is a Bangladeshi popular singer who was born in Naogaon, Bangladesh. He is one of the best internationally recognized singer of Bangladesh after Runa Laila. James captured the fans' heart within very short time by his unique voice. He is best known to his fans as 'Guru'.
Mosharraf Karim (1972- ) Mosharraf Karim is a well-known Bangladeshi TV personality who was born in Barisal. He is one of the most popular actors of Bangladesh. Mosharraf has carved out his space in the media world within very short time. Generally, he acts in drama and drama serial.
Tamim Iqbal (1989- ) Tamim Iqbal is a popular Bangladeshi cricketer who is a personal highest run scorer in ODI and Test Cricket as Bangladeshi player. He is considered as a dashing and aggressive batsman of Bangladesh Cricket Team. In 2015, he made back to back hundred against Pakistan.
More Bangladeshi People
Greatest 20 Bengalis in the history
Top 10 internationally famous Bangladeshis
Bangladeshi Poets Writers Linguists